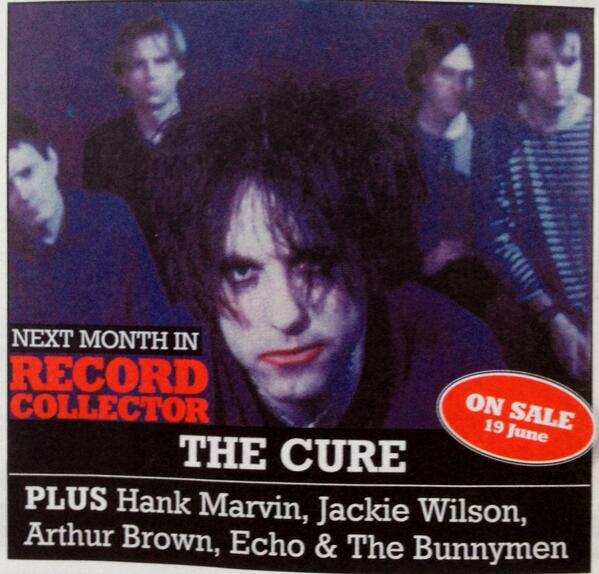 Record Collector
will be running a Cure feature in next month's issue, which will be on sale June 19th. (Thanks Lars)
Update
(06/18/14): From
Record Collector on Facebook
: "
Unfortunately due to unforeseen circumstances - the upcoming CURE feature previously advertised will now run at a later date."
Update

(07/14/14): "
Just got the new July Record Collector (UK). There is an ad for the August edition, on sale

Aug 14

in UK, and it says, "Next Month in Record Collector: The Cure (Honest!)" (Thanks artwwweb)
Update

(08/05/14): Here's the cover. Unfortunately, it's just an "Early Years" article, nothing new.
Update

(08/12/14): From artwwweb - "
10 page article, inc. listings of UK collectables 1978-1982, Top 11 Memorabilia and Top 21 Worldwide Rarities."
Update

(08/14/14): Out today in shops & online, or buy a digital copy on iTunes. Subscribers can read the article here.