After all of the rain yesterday, the grounds were a muddy mess. Things have not improved today. Needless to say, unless conditions magically improve before tomorrow, leave your good shoes at home. Bring an old pair you can ditch after the show. But don't let the mud ruin your day. Have fun, just be careful.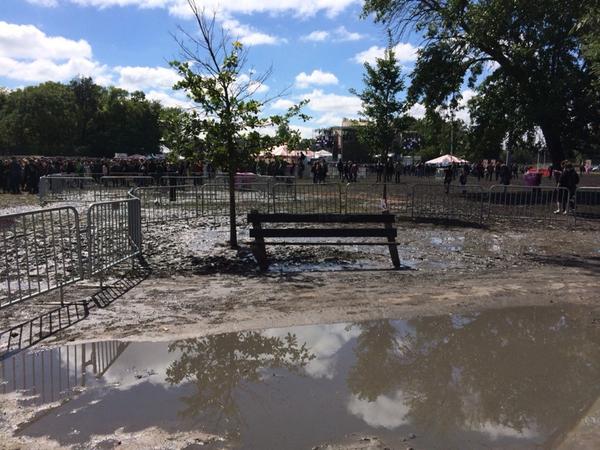 Photo from @101WKQX
"Some areas have been blocked off, for obvious reasons." - @TribuneKevin
"The phrase of the day is, "This sucks!" - @TribuneKevin
From
@BobGendron25
: "No sign of any drying agents for grounds. More mud than any Lolla. Riot Fest seems to be courting a lawsuit given condition of mud and potential for broken ankles. This park looks destroyed."